'Don't throw it away!' – European Youth with Environmental Awareness
Szerző: Főadmin Bejegyzés: 2012. július 05., csütörtök 15:31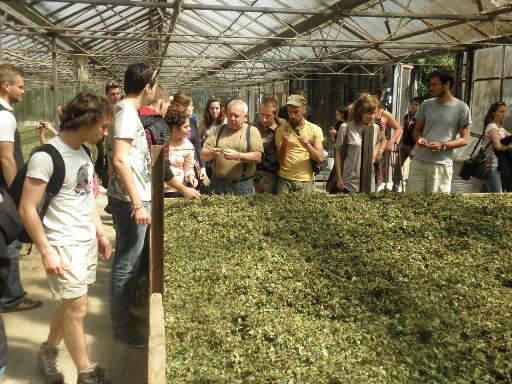 The goal of Youth in Action is to motivate the participants to become active European citizens within social grounds, solidarity, tolerance, and to include them into the formation of the future. This would facilitate the mobility of Europe within and outside of its borders. This would also contribute to the expansion of non-formal ways of learning and to the development of intercultural communication.
The program is based on the topic of environmental pollution. It draws the attention of the youth to responsibly collect and select waste that had been produced in different households. Today, waste management and environmental pollution are considered social problems at the European level. The development of environmentally conscious behavior is a common social interest that can be established with regulation, education, and collaboration.
During this project the delegates of the different countries were able to get acquainted with the waste management policy of the EU and some EU member countries. They also learned about alternative energy production equipment, the possible paths of selectively collected waste, and they could even recycle using their creativity. These activities helped them to develop cooperation skills, tolerance, and social sensitivity.
After the camp, the participants had developed a stronger consciousness of their European citizenship.  They even came to realize the roles that they play in Europe's present and its future. Implementing the right waste management and environmental approaches are both part of developing "European-awareness" among youth.  Environmental pollution today is having a problematic impact on  European unity, a problem which can not be solved without the reduction of pollution.
KAPCSOLÓDÓ HÍREINK
Love without borders
Workers of HBAid in Tacloban again
Five months after the typhoon in Tacloban (Philippines) and its surrounding areas, Hungarian Baptist Aid (HBAid) is rebuilding a school and a kindergarten that were damaged, distributing water purification systems for families, and helping injured children.